About the 1U4U Innovation Funding Process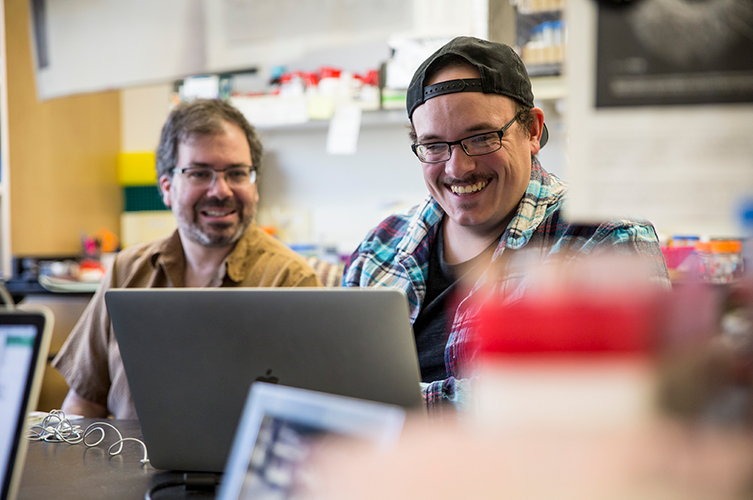 Learn about the process to update your personal 1U4U profile, post project ideas, find collaborators, and submit your team's project for funding.
1. Update your Profile
After you log in, you will be taken to your personal dashboard where you can edit your information. The more information you add to this page, the easier it will be for other potential collaborators to find you in searches.
If you are unable to log in, please review the eligibility requirements. If you believe you should be eligible but cannot log in, please contact your Dean's office or VP office for sponsorship.
---
2. Propose a Project Idea
Research is only one possible project orientation; education and service projects are equally important.
Eligible faculty may propose as many project ideas as they can imagine, but at most only one project per faculty member will be funded. Each project must consiste of new work and a new team--not on a previously shared, external award.
Log in and propose a project idea from your dashboard. As soon as a project idea is proposed, it will be visible to all other eligible collaborators.
Enter information about the project, including a project title, descriptive keywords, a short description of the project and how it fulfills One U objectives and the university's four strategic goals, and the funding level requested—either $15K or $30K.
Find a Project to Join

You may also browse existing existing projects and contact the project owners to request to join them. First log in, then select "Browse Projects" in the top menu. You may also search for keywords in the project titles and descriptions. If you find a proposal that interests you, contact the project owner.
---
3. Build the Team
Participants form a team of three faulty members from at least two different colleges. Colleges must include both Academic Affairs and Health Sciences. The project must be new work and involve a new team; collaborators cannot have previously worked on a shared funding award. All three collaborators must be 'Committed' to the project in order for the project to be eligible for funding.
The colleges of your collaborators will be contributing funds to the project. Learn about the Funding Model and participating Colleges and Units.
The project may also involve non-tenure/career-line faculty, staff and students. To participate, please contact your dean or vice president for sponsorship.
Find Collaborators

You may browse the profiles of eligible faculty within the 1U4U Initiative website. It may also be helpful to use the U's Find a Researcher tool, and search Pivot for collaborators with common interests. Learn more about Pivot.
---
Invite Collaborators

When the project owner decides to pursue a particular project, they will first need to 'Commit' to the project. Then, the project owner will be able to 'Invite' other collaborators to join the team and pursue the project.
---
Accept An invitation

If you have been invited to join a project team, you will receive an email notification. When you log into your 1U4U Dashboard, you will see the invitation listed near the bottom and you can 'Commit' to pursue that project, or 'Decline.'
---
Commit to a Project

Each eligible collaborator may participate in only one project. Thus, while you may propose as many projects as you like in order to help build interdisciplinary teams, you may be 'Committed' to only one submitted project: either as the proposer or as a collaborator. From your dashboard, you may 'Commit' to any project you have proposed, or any project you have been invited to join. If you change your mind, you may also 'Uncommit' from a project you have previously joined, and then 'Commit' to a different project. (Once a project has been 'Submitted for Funding,' then no collaborators may uncommit.)
---
4. Submit your Team's Project for FunDing
On or after January 13, 2020 at 12 p.m. (noon), the project owner must 'Submit' the project for funding consideration. The project funding will be awarded first-come, first-served basis.
If your project team does not meet the requirements (as outlined above in 3. Build the Team), the project owner will not be allowed to 'Submit' the project for funding.
When the project owner 'Submits' the project, additional information will be required:
Public Project Title

This title will be submitted for funding and will be visible to the public if the project is funded.

Public Project Description

This description will be submitted for funding and will be visible to the public if the project is funded.

Budget Estimates

You will be asked to estimate how the funds would be spent, including:

Student/Postdocs Salary
Travel
Materials and Supplies
Equipment
Other
---
5. Awarding
The projects are awarded first-come first-serve basis, until funds are exhausted. Projects teams will be notified of awards by email.
---
6. COMPLETe THE PROJECT
Teams will have 18 months to complete their project. As your project nears completion, there are two required deliverables:
Submit a one-page summary of accomplishments suitable for web publication
Participate in the 1U4U Symposium
ACCEPTABLE PROJECT SPENDING

Funds may not be used to support faculty members' salaries. Up to 50% of the award may be used to support undergraduate, graduate and postdoctoral associate salaries. Graduate students who are currently participating in the graduate tuition benefit program may not be paid from these funds. Funds may be used for travel, supplies, equipment and other expenses. When the project owner 'Submits' the project for funding, they will be asked to estimate how the funds will be spent.
---
The University of Utah's 1U4U Innovation Funding builds on ideas drawn from other institutions, notably the University of Michigan MCubed program. Thank you!